Free audit of your media spend?
Utilise YouTube SEO to grow your views, channel and business? Old school or traditional SEO is dying, ranking videos at the top of Google with YouTube SEO is quick and reliable.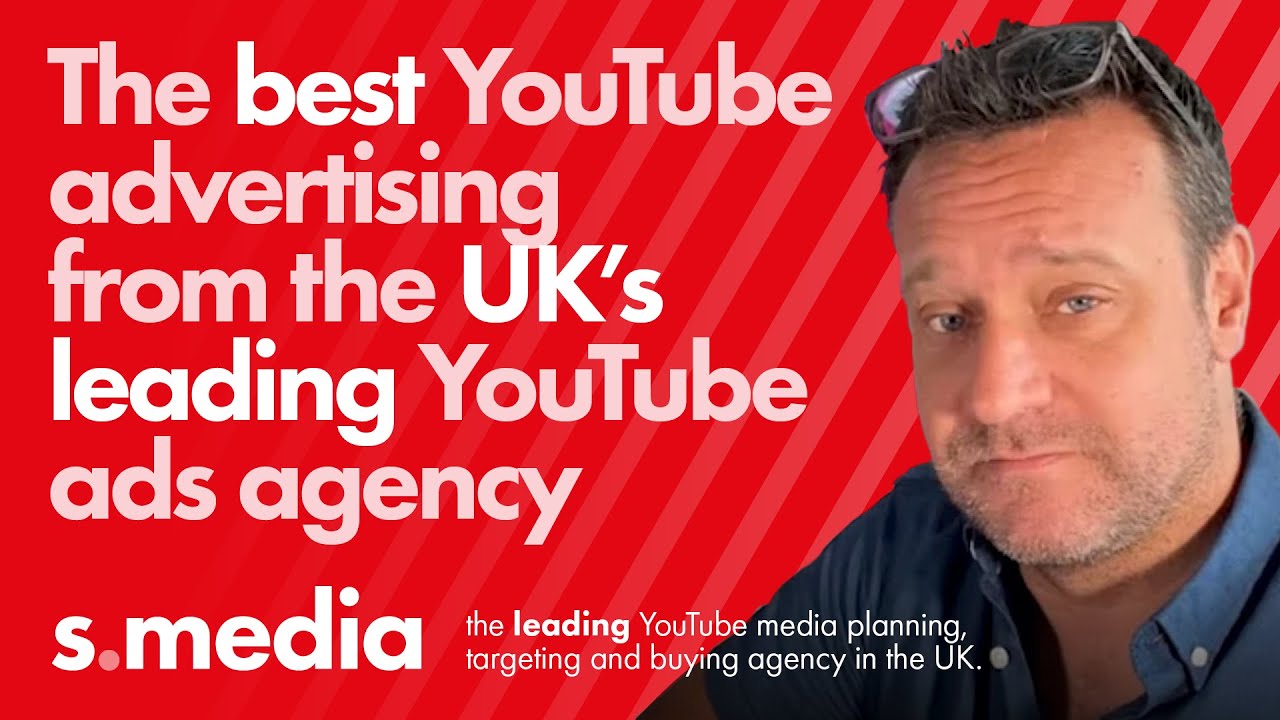 Rank your video at the top of YouTube with YouTube SEO
SEO Ranking using YouTube
What is YouTube SEO?
How YouTube SEO works  – here are some of the common questions
Are backlinks still important in SEO? 
How many backlinks do I need to rank?
Does putting video on my website help with SEO?
How do I get my YouTube video to come up first or suggested?
How do I optimise my website for video?
YouTube ranking and keywords - How to rank number 1 on YouTube
Backlinking from YouTube
We've been working hard with many businesses that want to have an SEO strategy that delivers results reliably and at speed. Frankly, we have seen the industry change dramatically over the last couple of years. SEO has always been a bone of contention for clients as agencies often promise the earth, then struggle to rank their clients for their chosen keywords. All of that is changing, video is taking over search as Google owns YouTube, plus it massively favours video over blogs and text-based web pages. YouTube SEO and video marketing for SEO is taking over.
Having ranked 100's of client videos on YouTube we sat back and saw that 'old school' SEO was pretty much obsolete when YouTube content was ranking on the top of search when correctly placed and linked. That meant that we were able to be able to offer clients the opportunity to rank far more quickly than with traditional SEO, while also taking away the risk involved with 'trying' to rank for their chosen keywords through months and months of blogging, optimising, social media posting and link building. The results with YouTube SEO were so instant that we began offering clients the guarantee that we would rank their videos BEFORE we charged a fee, meaning a new SEO service was born – the pay on results SEO guarantee.
Why choose a specialist YouTube SEO & Advertising Agency for your campaigns?
We know how to save your budget and obtain the lowest possible COA while also helping you scale your ad campaigns on YouTube for predictable results, ranking your video content at the top of YouTube search. This is the new world of SEO, if your current SEO partners are not recommending video then frankly you should end your contract with them – SEO using video is hands down the No.1 SEO tactic across the whole of the web right now, why wait months to rank a blog or web page for a particular term when you can rank a video in 24-48 hours?
We are so confident of being able to rank video at the top of YouTube using our YouTube SEO tactics that we often rank clients videos and don't charge until we have achieved a top 3 position – have you ever found an SEO company that will wait to bill you based on their results?
We rank your videos at the top of YouTube and Google search by working on meta, descriptions, tags, backlinking, engagement rates, scripting great content and much more. This is NOT traditional PPC, this is not traditional SEO, with a fully optimised strategy to rank on YouTube and Google you are able to use YouTube SEO to build views and therefore clicks to your site. As a specialist YouTube advertising agency we concentrate all our effort daily on the video advertising we are running for clients on YouTube, ranking videos at the top of search using YouTube SEO, we therefore typically save clients at least 20% of their media budget and produce better results.
AND, as described above, with YouTube SEO we are able to offer a pay on results guarantee – when your content is ranking it is then we invoice you, unlike traditional SEO where you pay for months and have the risk of the results not happening at all. YouTube SEO is quick, reliable and risk-free.
Conversion percentages and audience targeting on YouTube advertising is off the scale and something not really achievable with Facebook Ads any more, yes Facebook has its place (mainly in remarketing to warm leads) but right now YouTube marketing and advertising is THE go-to choice for conversions.
Our MD Simon Young is one of the UK's leading Facebook Ads managers, having spent millions on behalf of clients in the last few years, even he prefers YouTube Ads over Facebook now. Simon said "YouTube Ads is a country mile in front of Facebook, the targeting is so much more detailed and the AI behind the algorithm in Google is ridiculously accurate, we've been getting clients views at under a penny and it's obviously traceable to a CPA".
Please don't forget to LIKE, COMMENT + SHARE our videos and SUBSCRIBE to our channel: https://www.youtube.com/channel/UCW65-rN8Mp7f83hxDF59oPg?sub_confirmation=1
#YouTube_Ads #YouTube_Advertising #YouTube_Agency #YouTube_Adverts #YouTube_Ads_Agency #YouTube_Ads_Help #YouTube_Advertising_Help #s_media_Agency
How we run your campaign on YouTube Ads, our agency services
A dedicated agency-level account manager

Suggestions on creativity from our graphic & video design teams

We work out your keyword and target phrases based on objectives

Help you through the scripting process and video production phase

We work out your strategy for split testing video ads

Built-in remarketing loops, follow-ups

Placement of video captions, optimisation for search positioning

YouTube SEO planning and ranking workshops – technology IDAR®

Comprehensive reporting and data insights

Rank your videos on YouTube within 24-48 hours, guaranteed

YouTube advertising dashboards with conversion data
Making the most of your campaigns is our mission, we want to retain our clients and that only comes from success, that means we stand by our promise to rank your videos on the YouTube search within 24-48 hours straight to the top so that they begin to receive traffic.
We work to hit and surpass your KPIs and goals, track everything end to end and believe we have the most experience of running YouTube SEO and video ranking campaigns in the UK of any agency you might care to mention.
YouTube SEO and the future of search engines
Conversion percentages and audience targeting on YouTube SEO is off the scale and something not really achievable with traditional SEO ranking techniques anymore, yes backlinking, metadata, blogging, etc. still have their place (to get some original level of ranking and general page SEO) but right now YouTube SEO and ranking videos is THE go-to choice for any SEO campaign. Video SEO is the bridge between traditional 'text-based' search, but Google wants to move to voice search eventually, video is the link – it's quite difficult to explain exactly why it is but bear with us while we explain.
Google has always been based on text, we type and we discover, the issue as far as Google is concerned is that they see search developing beyond just text and developing quickly, they cannot afford to be left behind. YouTube is their flagship video product, now, think of it this way…. If someone searches on normal text-based search then it's really difficult for Google to measure accurately that person's engagement, with video they have far more information they can garner about the viewer in terms of retention, watch time, the questions they are asking, how useful they find the video – so much more than someone clicking on a text link. As we move forward Google is enormously keen to get to voice search and win that race ahead of Apple, Amazon, Microsoft etc. In fact, it is Google's No.1 business priority to stay as the go-to source of search information (and shortest route to finding your exact solution to a problem or a product you are wanting to research/buy). Arriving at voice search or 'answer engine optimisation' also known as AEO is the goal, where anyone can ask a question of Google Home and get a really good and qualified answer and an answer tailored to their specific personality.
Our MD Simon Young is one of the UK's leading Facebook Ads managers, he's spent over 20 years at the top of the SEO industry, managed millions of pounds worth of ads budget on behalf of clients and now is working toward being one of the best in the business in YouTube SEO and AEO. He prefers YouTube Ads and YouTube ranking strategies over Facebook now. Simon said "YouTube Ads is a country mile in front of Facebook, the targeting is so much more detailed and the AI behind the algorithm in Google is ridiculously accurate, we've been getting clients views at under a penny and it's obviously traceable to a CPA. Ranking videos at the top of YouTube within 24 hours is ridiculously productive in terms of leads and new business.
s.media YouTube Advertising Agency Strategy and Services
Increase in online sales through customer education

Raise Brand Awareness using discovery ads on YouTube

Promote your videos, grow your subscribers

Launch a new product – Instream advertising